CQRPROP – HF propagation to your Linux desktop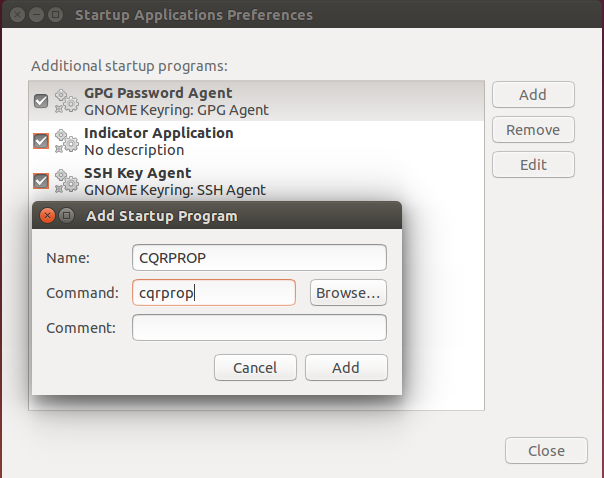 CQRLOG uses data from HamQSL website provided by Paul, N0NBH. A few months ago I published short article how to configure Conky to show the propagation images. It worked but I still had some issues with it. I decided to write a special application to show the data on my desktop – CQRPROP.
The application is easy to use, nothing complicated, deb packages created for Ubuntu 14.04 and 16.04 in CQRPROP PPA. How to install the application is described in README.md on Github. Binaries for other distribution are available also on Github.
If you want to see the image after you logout and login again, CQRPROP won't run and you won't see the picture. You have to add it to startup applications.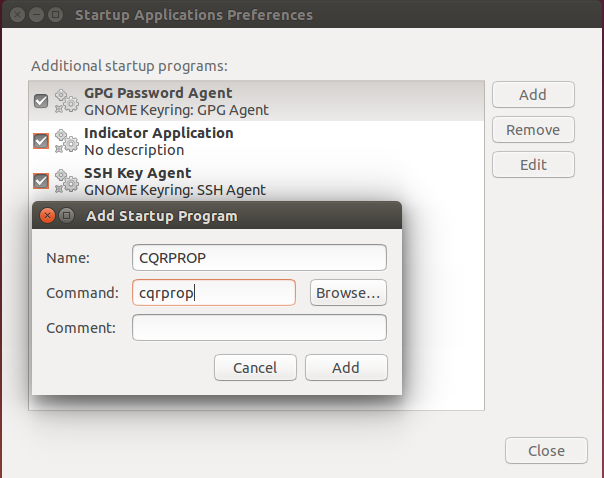 Click to Add, log out and log in again. The window will appear on the desktop. To change the position do the left click, hold the button and move the image to a new position. If you do a right click, a small menu appears.
There are a few screenshots: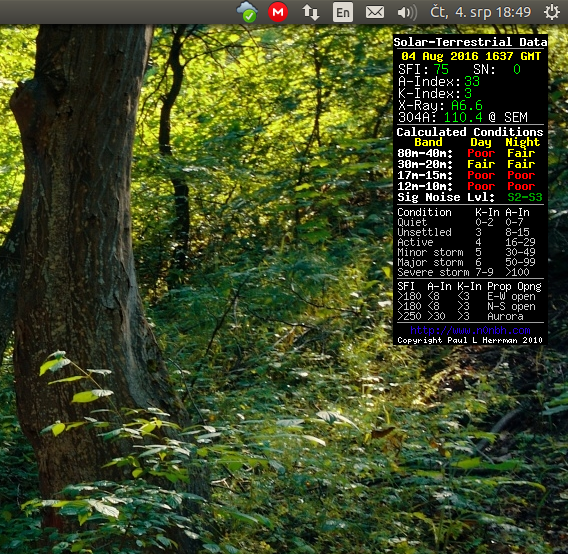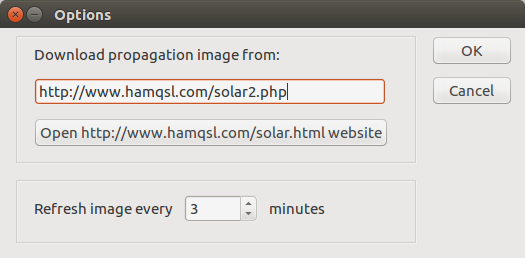 If you find any problem with CQRPROP or if you have any idea how to improve it, please let me know. Thanks!